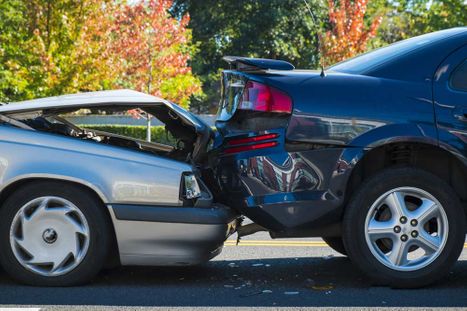 North Greenbush Auto Accident Chiropractic Care
If you escape a car accident with no noticeable injuries, it is easy to think that you are out of danger. However, some symptoms and conditions can take hours or days to appear. Additionally, some minor symptoms can exacerbate over the following days or weeks.
At ChiroCare, we can help you avoid unnecessary medical expenses and suffering. We offer complete chiropractic care to address injuries caused by car accidents. Our North Greenbush chiropractor, Dr. Stone will diagnose and treat your auto accident injuries. Give us a call today to schedule an appointment at our chiropractic clinic.
What Happens After Suffering an Auto Accident Injury
The forces involved in an auto accident can change your musculoskeletal alignment. The misalignment causes back and neck pain. You may also have a whiplash injury if the force whips your head and neck. This action affects your spine and strains your neck, causing stiffness, pain, and soreness. At ChiroCare, we specialize in auto accident chiropractic care and can diagnose and treat your auto accident injury, improving your range of motion and relieving your pain.
Why Get Chiropractic Care After a Car Accident?
You may need chiropractic care after being in a car accident for many reasons.
You may not notice all your injuries after the accident. A comprehensive exam is needed to identify your injuries and determine their extent. Our North Greenbush chiropractor will administer various tests to discover these issues and recommend the best treatment plan.

Chiropractic care can relieve pain and inflammation. Micro-tears caused by the accident can create a lot of pain. Our auto accident chiropractor can reduce your inflammation using spinal manipulations and physical therapy.

We can improve your range of motion. Car accidents can inhibit your joints' range of motion. Chiropractic care will promote your body's healing and mobilize your spine.

Chiropractic care can be more convenient than other auto accident treatment alternatives. Chiropractic care does not rely on pain medication or invasive procedures like surgery to get results.
Get Auto Accident Injury Treatment in North Greenbush
ChiroCare has been providing quality auto accident chiropractic care to North Greenbush and the surrounding towns for more than 31 years. If you have recently been involved in an auto accident and suspect you have been injured, our team at ChiroCare is here to help. We will perform a thorough examination and create a treatment plan that is designed to provide pain relief and support the recovery process. Call us today at (518) 283-3220 to schedule a consultation and examination with Dr. Stone at our North Greenbush chiropractic clinic.
Get in Touch Today
If you would like to stay informed about the latest in chiropractic care or if you want to start receiving free articles about health and wellness news, subscribe to our bi-weekly newsletter, even if you are not a patient. We also offer a community content area, which includes wellness articles and other healthcare resources.