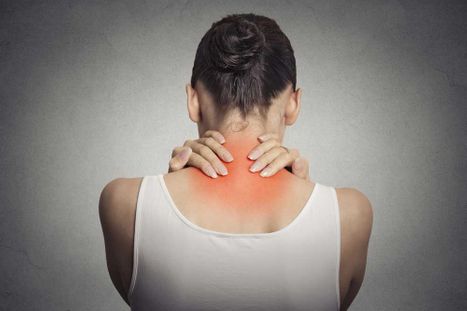 Chiropractic Care for Neck Pain
Neck pain is a very common ailment that chiropractic care can treat. Neck pain is closely tied to spine problems. The spine acts as the primary body support. Any minor injury to the spine can significantly change the body's performance. Chiropractic care for back and neck pain can improve your body's overall functioning.
At ChiroCare in North Greenbush, NY, we can alleviate your neck pain and prevent problems from reoccurring. Dr. Denison Stone has over 31 years of experience and can create a treatment plan for neck pain or other issues that is unique to your needs.
Neck Pain Treatment
Depending on the severity of your condition, there are several ways we can help you. We offer neck and spinal adjustments, which relieve pressure and restore your body's natural functions. We also offer massage therapy and specific corrective exercises. Massage can release muscle knots and may help alleviate your superficial nerve pain and prevent reoccurrence. Specific corrective exercises are a part of all our treatment plans to assure increased strength and endurance, reducing risk of future injuries.
Benefits of Chiropractic Care
If you are experiencing neck pain, our chiropractic treatment methods can help you. Getting chiropractic care is a safe, non-invasive way to relieve pain.
Improved Health
Neck pain may be a result of involvement in a car accident, hurt at work, or from the physical demands of the activities of daily living. Chiropractic adjustments can help relieve your pain acquired during physical activity. Chiropractic care can improve the capacity of your neck by reducing inflammation and promoting circulation.
Prevent Future Injuries
Do not wait until your neck pain gets serious before booking an appointment with us. Neck pain can lead to back pain, headaches, and even whole-body pain. By visiting us early, we can help fix your situation and prevent it from worsening or causing other problems.
Manage Stress
Neck pain may result from heavy work or even stress. Chiropractic care can help your body deal with stress. It soothes the body and takes away the pain using natural, drug-free methods. If you are experiencing neck pain, we can help decrease muscle tension that often affects the rest of the body. By relaxing the neck muscles, we can alleviate pain and tension in the spine and other areas.
Improved Posture
Having good posture can help avoid painful muscle tension. Your neck is directly correlated to your posture. Bad posture can lead to neck and spinal pain. During neck and spine pain treatment, we promote better posture with our specific exercises to strengthen the postural muscles.
Visit Our Chiropractor
If you are experiencing neck pain, it is important to get help as soon as possible. Consistent treatment is vital in alleviating pain, followed by strength training reduces the risk of future injuries. At ChiroCare in North Greenbush, our 31 years of experience can diagnose and treat conditions causing neck pain. Dr. Denison Stone can create a personalized treatment plan for you. In addition to caring for neck pain and other conditions, we also offer methods for wellness care. This includes lifestyle advice and nutritional counseling. By caring for your overall health, you can avoid problems like neck pain.
Our team is happy to answer any questions you may have. To learn more or to schedule an appointment, call our office today.
Get in Touch Today
If you would like to stay informed about the latest in chiropractic care or if you want to start receiving free articles about health and wellness news, subscribe to our bi-weekly newsletter, even if you are not a patient. We also offer a community content area, which includes wellness articles and other healthcare resources.