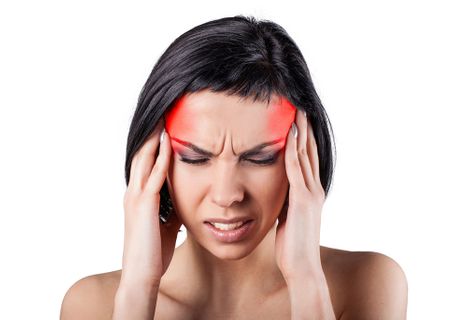 Your Top Rated Local® North Greenbush Chiropractor
If you're in the North Greenbush area and are dealing with headaches, you may benefit from chiropractic treatment. Dr. Denison Stone at ChiroCare is here to help you with headache treatment you can rely on. There's no reason to settle for pain and discomfort when you have Dr. Stone on your side. He's here to help you feel better, faster.
To learn more or to schedule an appointment at our North Greenbush chiropractic office, reach out to us today.
What Causes Headaches?
Understanding what causes headaches is important. Some causes can be treated more easily than others. When you come to our chiropractic clinic for headaches, Dr. Stone can look at the type of headaches you're experiencing, as well as other factors in your life, to determine the cause of your headaches. There are many causes of headaches that can be successfully treated with chiropractic care. Dr. Stone can discuss treatment options with you, so you can decide what's right for your particular situation.
How Can Chiropractic Care Help?
A lot of headaches come from neck and spinal dysfunction. Poor joint mechanics put pressure on the head and neck, causing tension in the muscles, and creating stiffness. Sitting at a desk and computer all day may cause some of these issues, but they can happen to people who are living very active lives, as well. With a chiropractic adjustment of the involved areas, chiropractic care can help relieve the pain of headaches. Proper spinal movement may also keep headache problems from coming back as frequently.
What Headache Treatment Options Are Available?
From spinal manipulation to massage and other treatments, there are a lot of ways to get rid of headaches. Many people also take medication to reduce their symptoms, but painkillers only provide temporary relief. Dr. Denison Stone will get to the bottom of the problem. Working with us is one of the best ways to get treatment for all types of aches and pains, including headaches.
Don't Let Headaches Disrupt Everyday Life
By contacting Dr. Denison J Stone and his team at ChiroCare Chiropractic, you can work with a chiropractor you can trust and rely on to solve your headache treatment issues and help you get back to living your life again. Headaches can affect your work, keep you from getting involved in hobbies, and even reduce the quality of the time you spend with your family. With the right treatment, those issues can be a thing of the past. If you're in the North Greenbush area, contact ChiroCare for help today.
Contact Us for Chiropractic Adjustments and Treatment
If you're struggling with headaches ChiroCare may be able to help. Our chiropractic care for headaches is designed specifically to diagnose and fix problems at the source. Contact us today to schedule an appointment.
Get in Touch Today
If you would like to stay informed about the latest in chiropractic care or if you want to start receiving free articles about health and wellness news, subscribe to our bi-weekly newsletter, even if you are not a patient. We also offer a community content area, which includes wellness articles and other healthcare resources.