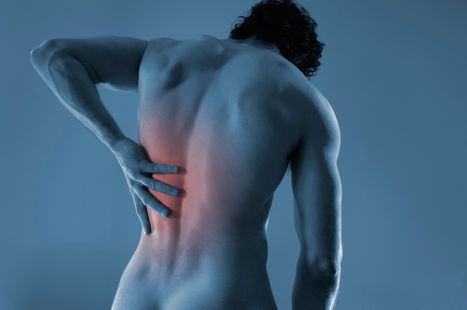 Do you constantly wake up with aching back pain? This one of the most common ailments people have. Sometimes, it is simply because you overexerted yourself and need some rest. Often, however, pain in your back is the symptom of a deeper issue. At ChiroCare in North Greenbush, NY, we can help diagnose and treat your back pain.
Our treatments are all-natural and help your body return to its normal functioning. We can determine what treatment is right for you based on the severity and cause of your pain.
Common Causes of Back Pain
Back pain is often the result of an injury. You may have been injured during a slip or fall, an incident at work, or you may have overexerted yourself while doing any physical activity. Car accidents are also a common cause of back and neck pain, especially if you suffer from whiplash.
Your initial injuries may not seem like they caused you any pain. You may not notice that something is wrong with your back until days later. However, leaving this pain untreated can cause long-lasting and severe health problems.
Outside of injuries, your daily routine can also cause back pain. If the chair you sit in every day does not provide enough support, it may produce pain. Likewise, if you are slouching or hunching over a keyboard all day, your back can become achy. Beds that do not provide support can also cause back problems. Tasks that you do every day may be damaging your spine and causing back and neck pain.
Back Pain Treatment
Chiropractors are experts in treating, healing, and correcting issues in your back. We can treat a wide variety of back and spine problems.
Your spine runs from the bottom of your skull down to the bones in your hips and waist. The spinal cord contains a complex system of nerves and serves as a foundation for your entire body. Pain in your knees and elbows, tension headaches, jaw pain, and various other aches may be the result of or at least exacerbated by issues in your back.
Our chiropractic office can work with you and determine what is really causing your pain. We will form a treatment plan to alleviate symptoms, strengthen the weak areas, and prevent reoccurring pain.
We often use physical therapy and chiropractic adjustments to help with back pain. Our chiropractor may perform a spinal adjustment to help restore proper movement of your spine. This relieves pain and balances out your entire body. We will also suggest corrective exercises to help you regain strength and endurance to ensure better stability, improving your posture preventing future back and neck pains.
Visit Dr. Stone
If you are suffering from back pain, do not wait to get help. Leaving your condition untreated often makes it worse. At ChiroCare in North Greenbush, Dr. Stone can treat your pain. To schedule an appointment, call us today, 518-283-3220.
Get in Touch Today
If you would like to stay informed about the latest in chiropractic care or if you want to start receiving free articles about health and wellness news, subscribe to our bi-weekly newsletter, even if you are not a patient. We also offer a community content area, which includes wellness articles and other healthcare resources.